Home Page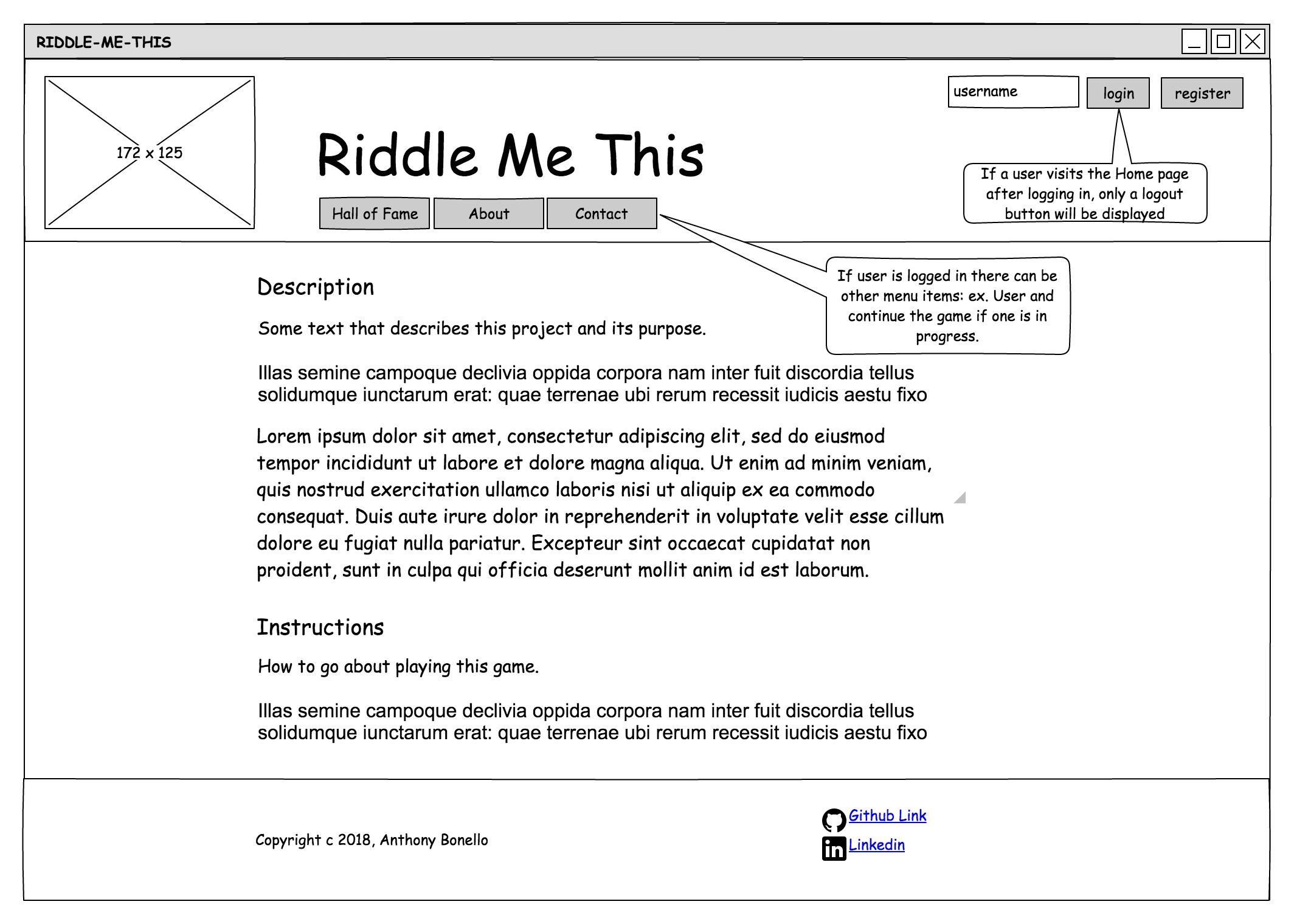 This is the starting page.
Here the user will learn about this project and how to use the game.
The user will be directed to an About Page to learn more about game features and the 
technologies used to build this game.
User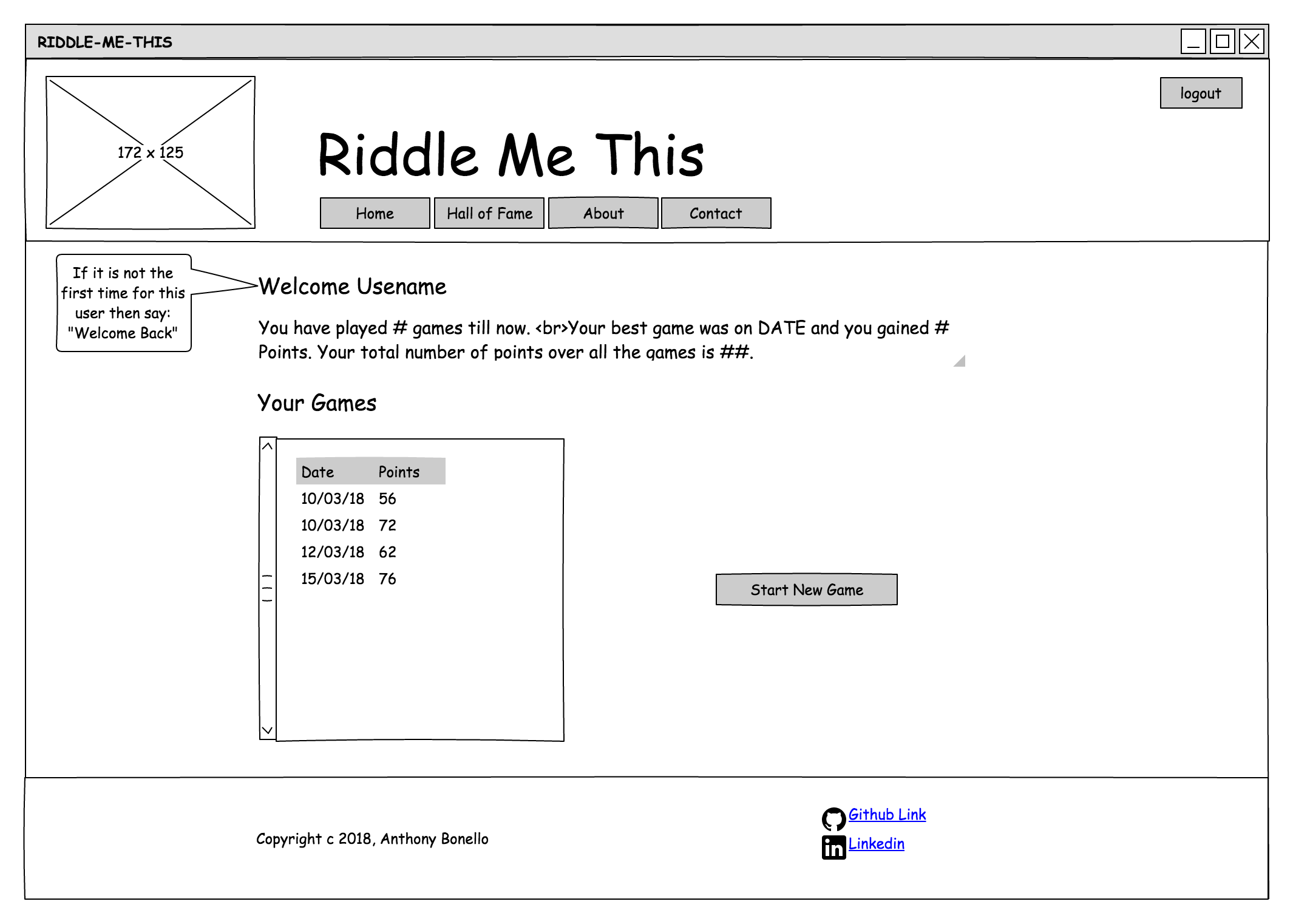 User Page
List of games played and points gained
Button to start new game
HallOfFameNon-logged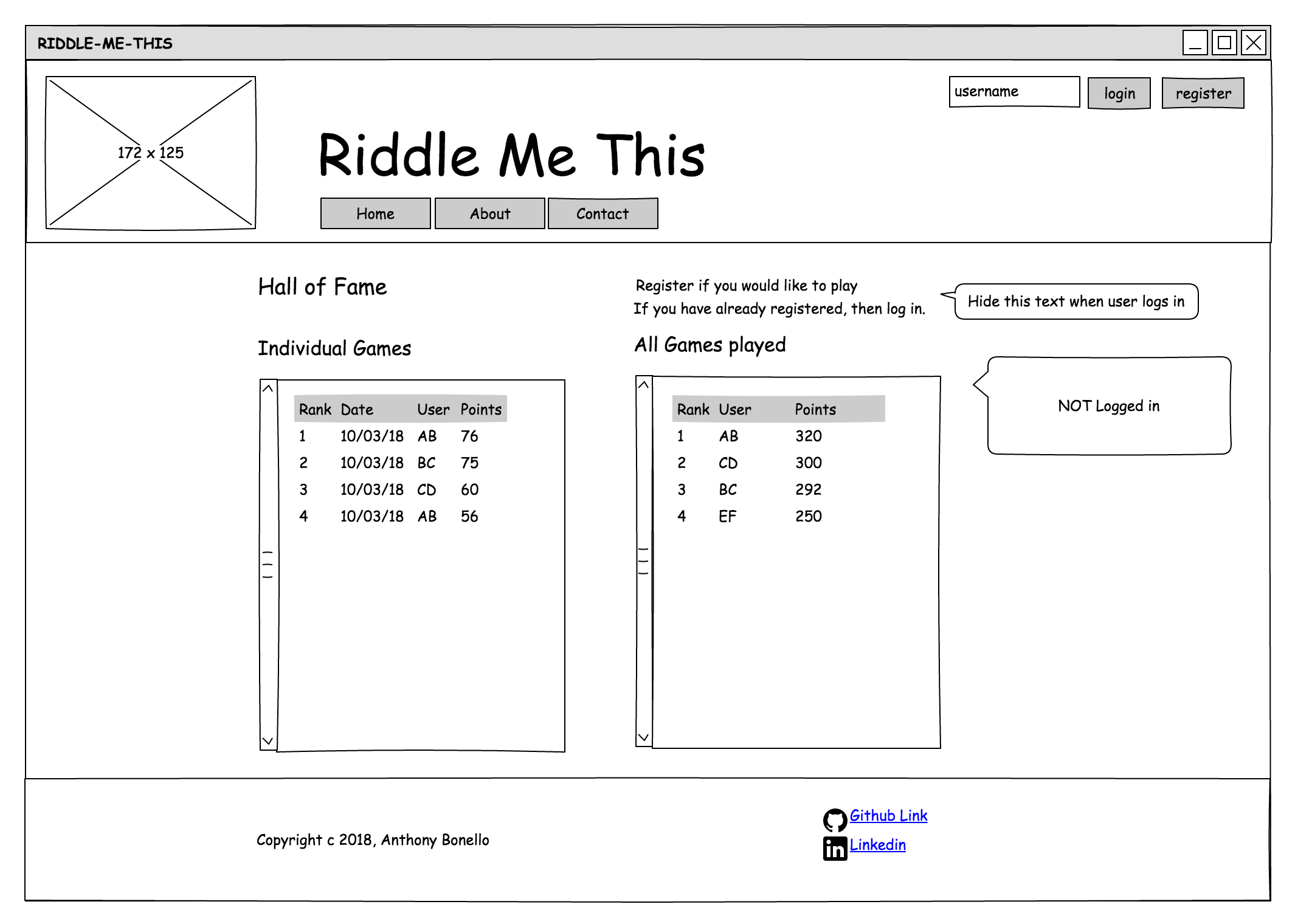 A visitor can access the Hall of fame before registering.
The visitor is invited to register / login to play.
About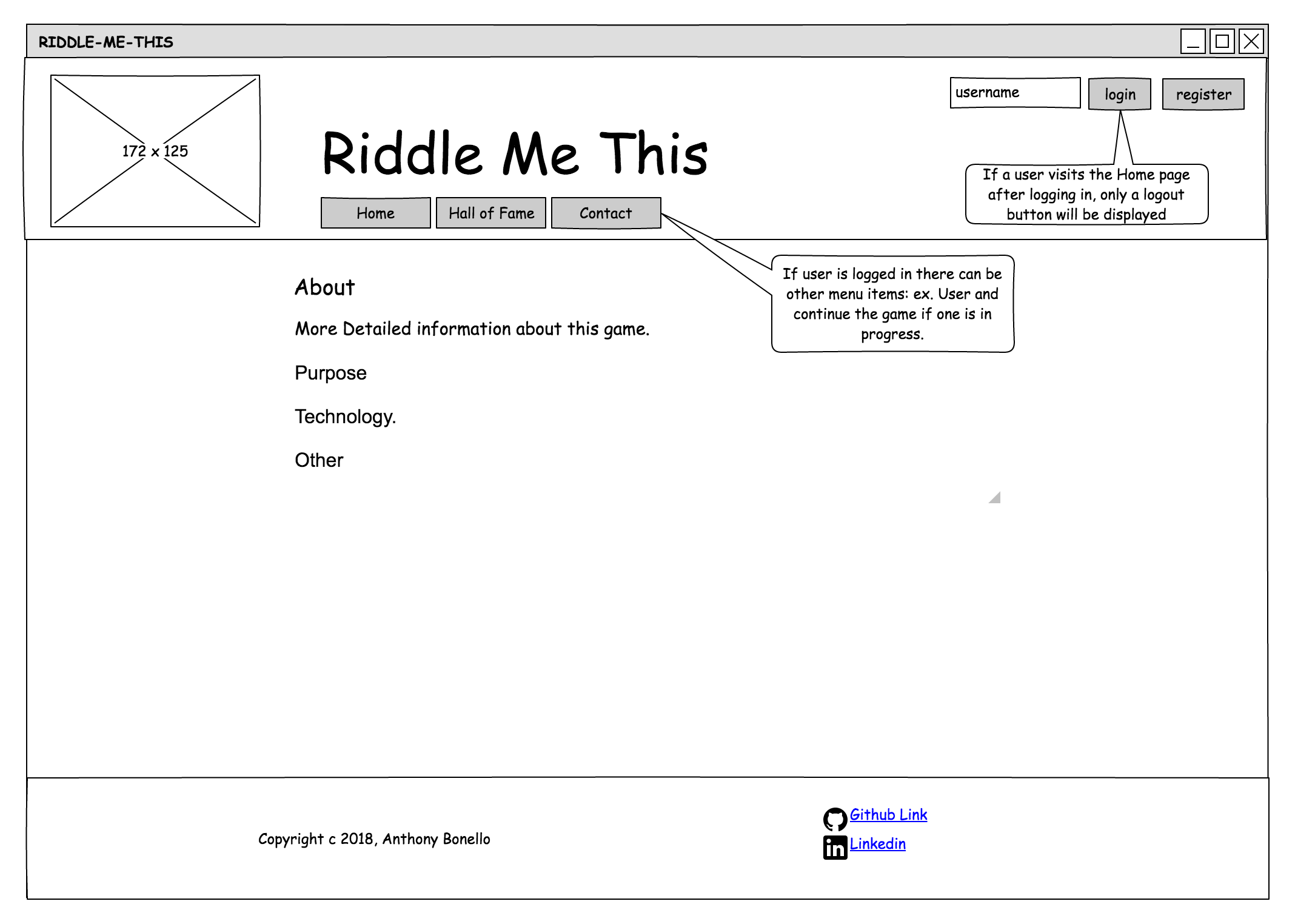 About
More detailed info about this game.
Purpose
Technology
Other